Profile Information
---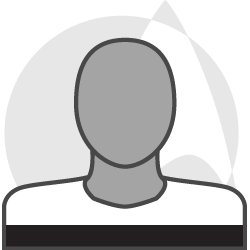 General Statistics
---
Cadet Matrel


Sex: Male
Race: Deltan

Weight: 65 kg
Height: 168 cm
Age: 36 years old
Current Assignment
---
Removed from Active Duty
---
Physical Description:
Matrel has an average Deltan male body: a slender and tall body. Like most Deltans, Matrel doesn't have any body hair except for eyebrows. Matrel weighs 65 kg and is 168 cm tall.
Family & Personal History:
Family:

Father: Gemkon
Mother: Umia
Brother: Lona

Matrel was born on his homeworld Delta IV to his father Gemkon and his mother Umia 31 Earth years ago. He had an average Deltan upbringing. He had attended a few schools on Delta IV to fulfill the compulsory education. He graduated with a secondary school degree at the age of 19 years old.

Against his parents' wishes, Matrel didn't choose to attend a university, because he didn't quite felt like doing anymore homework. Rather he wanted to live in the real world. He moved to a big city and got a job. He worked to support himself to live in the real world for next few years of his adult life. While he lived in the real world, he lived rather an ordinary existence like being involved with a few lovers.

One day, Matrel got tired of living an ordinary existence. He wanted to live a different existence. After a deep soul-searching, he decided to become a Starfleet officer. It would mean a personal sacrifice. He would have to live more restrained 'celibate' existence to become a Starfleet officer. He applied for an admittance to the Starfleet Academy. After passing his Starfleet Academy entrance exam, he traveled to Earth to study at the Starfleet Academy. It was a difficult transition from the Deltan culture , because he had to agree to live with the Oath of celibacy to live outside his home world Delta IV

Matrel had to get used to more 'rigid' nature of friendships and romantic relationships of non-Deltans. It took several years to get used to living among non-Deltans on Earth, while he studied at the Starfleet Academy. Matrel had a difficult time, that he wanted to give up his studies due to conforming to non-Deltan life. Although Matrel struggled with living with non-Deltans, he continued with his Academy studies until he graduated, because he didn't want to live an ordinary existence like he did before.
Educational History:
Matrel completed compulsory Deltan education until 19 Earth years old.
He started to enroll at the Starfleet Academy after living several years as an adult on Delta IV.

He decided to study the Communications/Operations major at the Starfleet Academy. He minored in the field Helm/Navigation.

Medical History:
Matrel is generally healthy for a Deltan. As a Deltan, Matrel had to agree to abide by the Oath of Celibacy, in order to become a Starfleet officer. It's a constant struggle to live a rigid non-Deltan Starfleet existence. Deltan's relationships are less rigid than non-Deltan's ones.
---
Service Record
---
11511.09 - Assigned to the U.S.S. Bremen as NAV
11606.16 - Removed from active duty